Mithril Resources Limited [ASX: MTH] (the Company) is pleased to provide an update on its proposed acquisition of private exploration company Sun Minerals Pty Ltd (Sun Minerals) which holds an exclusive option to earn up to a 100% interest in the high-grade Copalquin Gold Silver Project located in the Sierra Madre Trend, Durango State, Western Mexico.
The proposed acquisition of Sun Minerals (the Transaction) is subject to a number of conditions precedent including completion of due diligence, completion of formal documentation, shareholder approvals and the completion of the capital raising described below.
Due Diligence was satisfactorily completed on 20 December 2019 (see Mithril's ASX Announcement dated 20 December 2019) and a General Meeting of shareholders to approve the Transaction will be held at the Queensbridge Room at Nexia Australia, Level 12, 31 Queen Street, Melbourne Victoria 3000 on Wednesday, 12 February 2020 at 11:00am (Melbourne time).
The proposed acquisition has continued to progress with formal documentation now completed with the execution of a Share Sale Agreement for the acquisition by Mithril of all issued share capital of Sun Minerals today.
Mithril also proposes to conduct a capital raising by way of an entitlement issue to shareholders on a record date to be determined to raise approximately A$4.9 million (before costs). Funds raised from the capital raising will be primarily used to complete a drill programme at Copalquin and to continue work on the Company's existing projects.
Mithril looks forward to providing further market updates on the Transaction as future material developments occur.
Released with the authority of the Board.
Regards,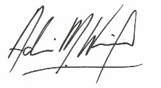 Adrien Wing
Non-Executive Director and Company Secretary
Mithril Resources Limited
Original Article: file:///C:/Users/ALEJANDRO/Pictures/MMC%20News/MIthril%20Resources%20Ltd/20200124-Sun-Minerals-Acquisition-Update-FINAL.pdf