Headquartered in Denver, Colorado, GSI is a precious metals production and exploration company primarily focused on silver.
Our first operating project, the Cerro Los Gatos Mine within the Los Gatos District, is located in the heart of Mexico's silver belt, approximately 120 kilometers south of Chihuahua City, Chihuahua. Through a joint venture with Dowa Metals & Mining Co., Ltd. (Dowa), we purchased the necessary land and access rights to create today's leading model of a modern silver mining operation in Mexico. The Los Gatos District covers approximately 103,000 hectares and includes 14 currently known zones of mineralization. GSI plans to progressively expand exploration and production throughout the Los Gatos District.
"We have taken the necessary time to rebuild the 2022 Mineral Reserve and 2022 Mineral Resource from the ground up and are pleased to be able to deliver this update to our shareholders. The 2022 LOM Plan displays low average all-in sustaining costs and strong cash flow until 2028 from our current reserve."
TSX-V: OCO | OTCQB: ORRCF | BF: OR6
Oroco is a Canadian mineral explorer with expertise in the development of resource opportunities in Mexico. Oroco is led by a management team with significant experience in exploration, discovery, development and operations in the mineral sector.
Oroco's focus is on the confirmation and expansion of the historical resource of the Santo Tomas porphyry copper project in Sinaloa State, Mexico, while continuing its assembly of neighbouring mineral concessions and the acquisition of certain other rights associated with the project. Oroco has a controlling interest in 8,908.79 hectares of contiguous mineral concession that cover and surround the known core of the Santo Tomas mineralized structure as well as the potential extensions of the historical resource to the north and south. This controlling interest increases as Oroco funds the additional exploration and development of the project.
Richard Lock, CEO, commented: "We continue to be very pleased with our drill results as they recently confirm shallow mineralization in the South Zone 2,000 meters further along strike, demonstrating the potential to add significantly to the combined North Zone and South Zone mineral resource estimate."
TSX-V: RRI | OTCQB: RVSDF
Riverside is a well-funded Prospect Generator that has demonstrated consistent growth by generating an exciting portfolio of gold, silver and copper projects over its thirteen year history. Leveraging its in-house technical knowledge, Riverside's geologists use the Company's mineral location database—a vast treasury of field knowledge spanning decades of research—to uncover opportunities that might otherwise be overlooked.
Riverside's President and CEO, John-Mark Staude: "Our surface sampling results continue to return tremendous gold, silver and zinc grades at La Union. We recently expanded the property package here to more than 26 km2 and our ongoing field work is expected to include a geophysical survey and additional mapping and sampling while we advance permitting in tandem with preparation for a maiden drill program in 2022."
TOCVAN was created to take advantage of the prolonged downturn the junior mining exploration sector, by identifying and negotiating interest in opportunities where management feels they can build upon previous success. TOCVAN Ventures currently has approximately 24.5 million shares outstanding and is earning into two exciting opportunities. The Pilar Gold project in the Sonora State of Mexico and the Rogers Creek project in Southern British Columbia, which Management feels both projects represent tremendous opportunity.
"The results from channel sampling at Pilar are extremely encouraging, exceeding our expectations and showcasing the potential for consistent high-grade gold with silver values for our bulk sampling" stated Brodie Sutherland, CEO.
We are world leaders in testing, inspection and certification services. We are present in all sectors of the economy with solutions and services that enhance the business, avoiding risks, improving operational performance and protecting the reputation and brand of our clients.
Globexplore is a customer focused, technology driven mineral exploration drilling contractor devoted to top of class drilling methods and techniques that only years of experience can achieve. Every day we strive to be the industry leader by providing the highest rate of performance, professionalism, safety and environmental responsibility.
Layne, A Granite Company, provides sustainable solutions for water resources and mineral exploration. Originally established in 1882, Layne offers a rich history of delivering safe, professional, and reliable water and minerals solutions throughout North and South America. Granite acquired Layne and its subsidiaries in the fall of 2018, to further Granite's strategy to grow through acquisition and diverse end market expansion.
Major Drilling Group International Inc. is one of the world's largest drilling services companies primarily serving the mining industry. Established in 1980, Major Drilling has over 1,000 years of combined experience and expertise within its management team alone.
Maza Drilling is a Mexican company established in 2007 in Mazatlán, Sinaloa. Our Canadian founder, Mr. Guy de Launiere, has over 20 years of international experience managing diverse drilling operations. Maza Drilling strives to compete at the highest levels in terms of recovery, effectiveness, efficiency, and affordability at every project while keeping at the forefront of technology to meet our customer's needs in this demanding market.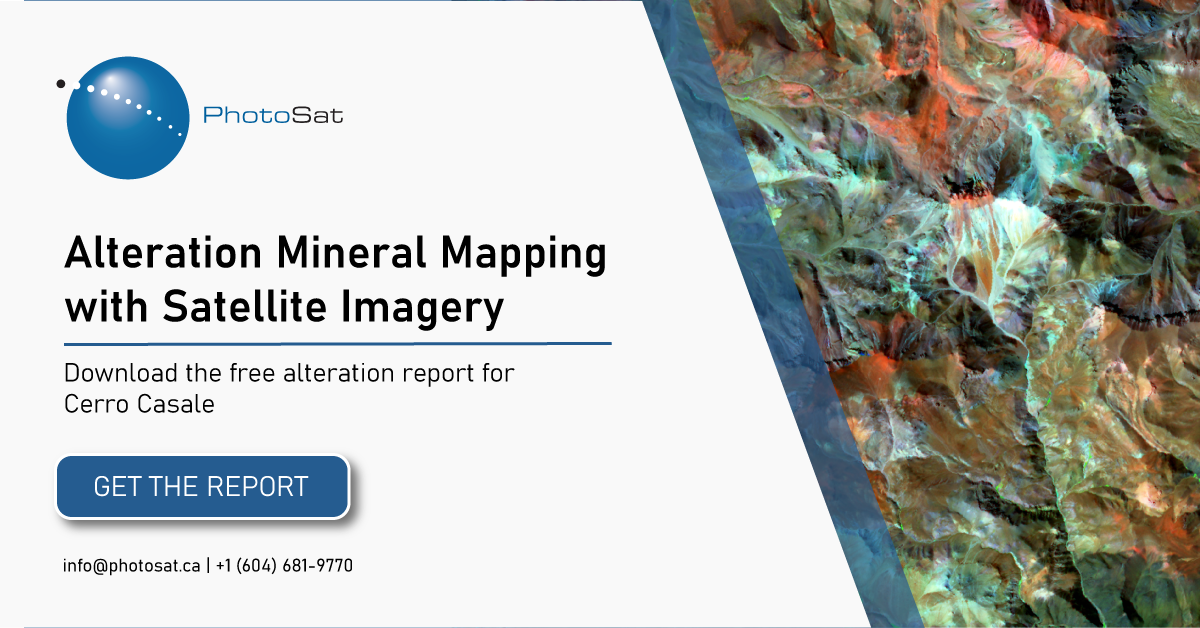 PhotoSat uses proprietary deep learning algorithms to produce elevation surveys and alteration mineral maps from satellite imagery.
Our methods are fast, safe, and reliable, with no need for ground access. Since 2005, we have delivered more than 1300 mine site surveys and over 300 alteration projects in over 75 countries..