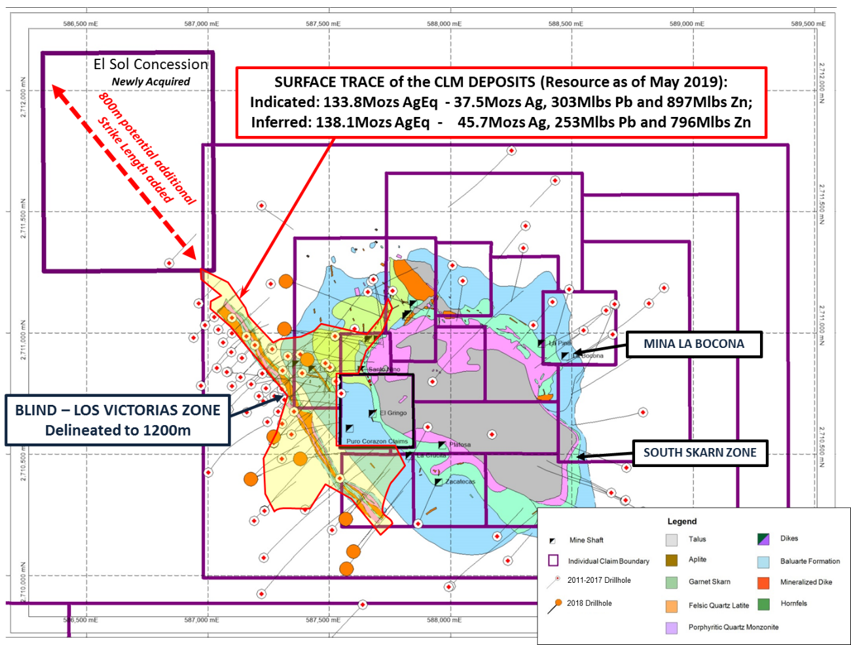 The claim is situated contiguous with Southern Silver's Cerro Las Minitas mineral property, operated as a joint venture between Southern Silver and Electrum Global Holdings LP.
Read More »
Allan Barry Laboucan, President and CEO of Advance Gold Corp. commented: "Drill hole 13 has been a significant breakthrough for the company. In addition to high-grade zinc, we have now identified a new geological unit, a black slate, that we hit for the first time. The black slate unit contains the most sulphides discovered to date in the drilling at Tabasquena."
Read More »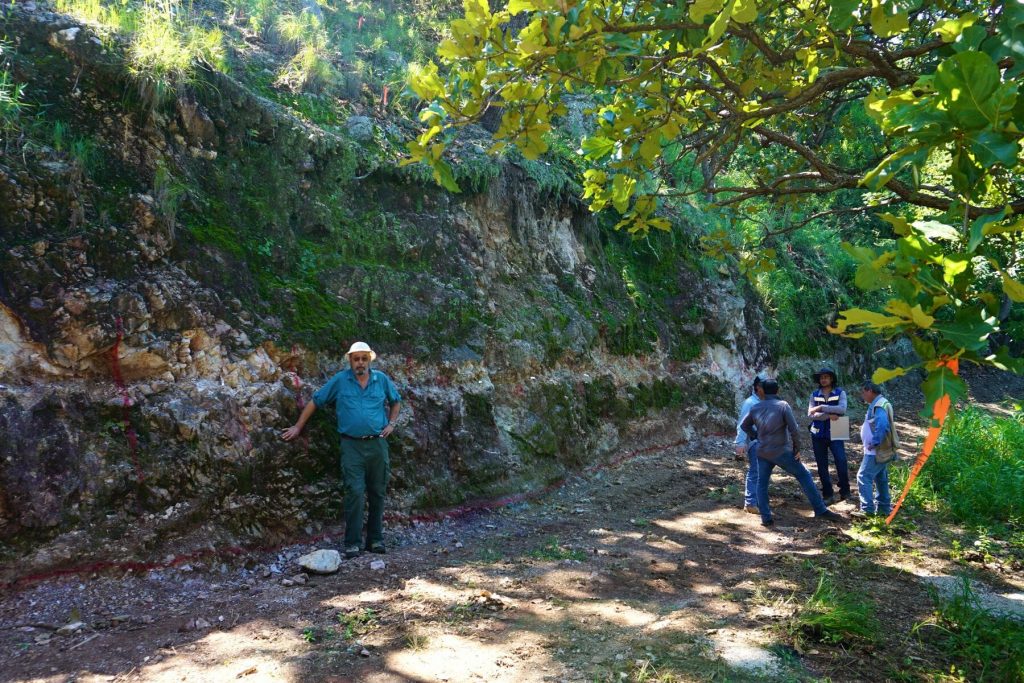 "We are very pleased with these results and the major increase in potential open pit material", said Prime COO Gregory K. Liller. "The successful Prime sampling program, started in September 2019, allowed us to evaluate the tonnage and grade in areas between the unsampled outcrop and the drilled subsurface. The sampling program confirmed our belief that the mineralized zones are substantially wider than previously modeled. We believe our planned 2020 exploration program will build on this success with emphasis on three target efforts: 1) down dip and along strike in the pit areas; 2) between pits to connect them together; and, 3) the remaining 60% of Los Reyes's undrilled structures where outcrop grab samples are similar to sample results in the Updated Resource."
Read More »
Golden Minerals President and Chief Executive Officer Warren M. Rehn remarked, "The Velardeña mines now present an attractive scenario for a potential restart. The most difficult challenge we previously faced at the Velardeña mines was the low payable gold recovery, a challenge which we believe is solved with the addition of a relatively low-cost bio-oxidation circuit at our existing processing facility."
Read More »
The Company intends to use the proceeds of the Private Placement for general working capital. All securities issued pursuant to the Private Placement are subject to a statutory hold period expiring on August 04, 2020, in accordance with applicable securities laws.
Read More »
Sable Resources Ltd. announces the resignation of Don Njegovan as a Director of Company. The Company thanks Don for his service as a Director over the past three years and wishes him the best in his future endeavours. Ruben Padilla has joined the Board of Directors effective immediately.
Read More »
FIRST MAJESTIC SILVER CORP. today announced that operations at its San Dimas, Santa Elena and La Encantada mines in Mexico will be temporarily suspended in accordance with Mexico's Ministry of Health's Decree to mitigate the spread and transmission of COVID-19.
Read More »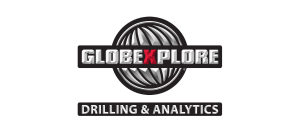 The Globexplore Team would like to reach out to you during these extremely challenging times. Everyone reading this should be proud to contribute their small part to the great importance the Mining industry provides to the well-being and future of our society.
Read More »
El equipo de Globexplore desea contactarte durante estos tiempos extremadamente desafiantes. Todo el que lea esto deberá sentirse orgulloso de contribuir, aunque sea en pequeña parte, a la importancia que la industria minera brinda al bienestar y al futuro de nuestra sociedad.
Read More »
Doug Ramshaw, President, stated, "The strength of our partnership with Osisko has never been more clearly demonstrated than by their continued financial support during the current global uncertainty in equity markets. We remain fortunate we can access their financial and technical resources that allow us to remain on track to transition to gold producer in late 2020. Currently, our current working capital remains sufficient to execute our previously announced construction plans at Santana."
Read More »