"The majority of our past drilling has focussed on the historical mine at Los Ricos. The high grade hole 88 opens up what we believe is a new ore shoot to the northwest which we will continue to focus additional drilling. This drilling can potentially yield additional high grade intercepts which could be a bulk minable target," said Brad Langille, President and CEO.
Read More »
Allan Barry Laboucan, President and CEO of Advance Gold Corp. commented: "With this first hole drilled into a large continuous chargeability anomaly (IP) we interpret this anomaly is caused by sulphides that carry precious and base metals. Each time we do additional geophysics and drilling we come to a better understanding of this widespread mineralizing structure with all the hallmarks of a long-lived system."
Read More »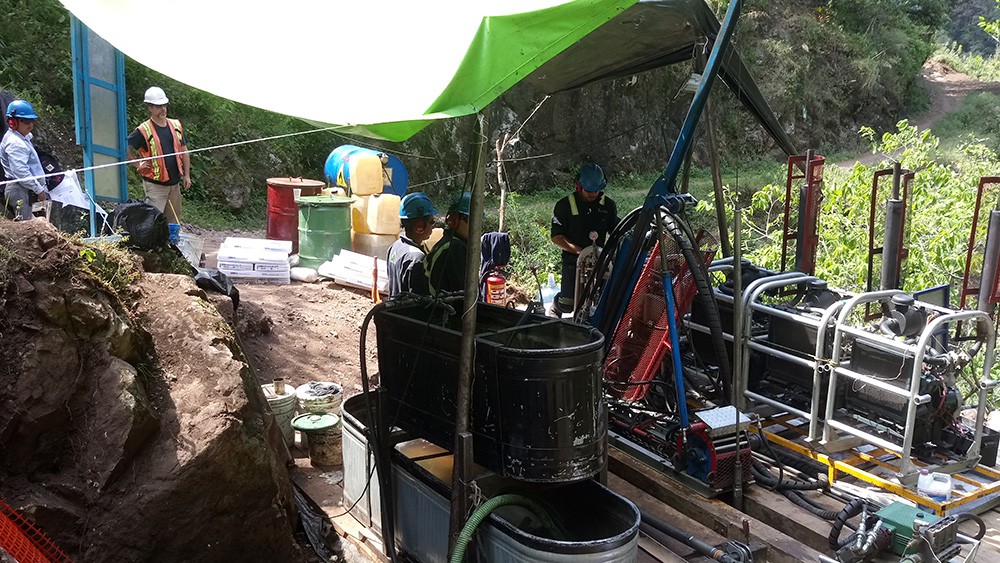 Highlights include the discovery of a new, high-grade gold occurrence in a previously unexplored area near the Cinco Senores prospect grading 21.37 g/t gold over 2m and 8.94 g/t gold within the entire 5.2m altered zone.
Read More »
Mexus President Paul Thompson added "With the Santa Elena operation expanding we feel that the fastest and most profitable way to return shareholder value is to find partners for our other properties. My goal is to have all 3 properties either producing or being drilled to a proven resource."
Read More »
"2019 was a trying year for our Mercedes Mine" stated Ewan Downie, President and CEO of Premier. "However, we believe that we understand the challenges faced by the mine this past year and have a plan in place to address them. We believe our continued exploration successes at Mercedes and the resumption of mining at South Arturo will contribute to production for years to come and provide a platform for our Company's growth".
Read More »
Richard C. Adkerson, President and Chief Executive Officer, said, "During 2019, we progressed three major initiatives to enhance future cash flows and value for our shareholders. We are on schedule to establish large-scale production from our high-grade, low-cost and long-lived underground ore bodies at Grasberg; the Lone Star project in Arizona is nearing completion; and early results from our innovation initiatives to enhance productivity at our operations in the Americas are positive."
Read More »
"Continuing to thrive in our next 100 years will require strong and transparent corporate governance, responsible environmental stewardship, and a diverse and inclusive workplace that allows us to attract and retain top talent," said Tom Palmer, President and Chief Executive Officer.
Read More »
Igor Gonzales, President and CEO of Sierra Metals, commented:"I am very pleased with the Company's strong Q4 production results, which contributed to a solid year of production in 2019. The Company continues to reap the benefits of the successful operational improvement programs at all Mines."
Read More »
Westminster Resources Ltd. is pleased to announce that Ms. Rachel Chae (CPA, CGA) has been appointed as the Company's new Chief Financial Officer and Corporate Secretary.
Read More »
"Capstone has redefined itself as we enter this new decade. Our business is supported by an expansion at our high grade and high margin Cozamin mine, while Pinto Valley is positioning to amplify best in class leverage to copper," said Darren Pylot, President and CEO.
Read More »