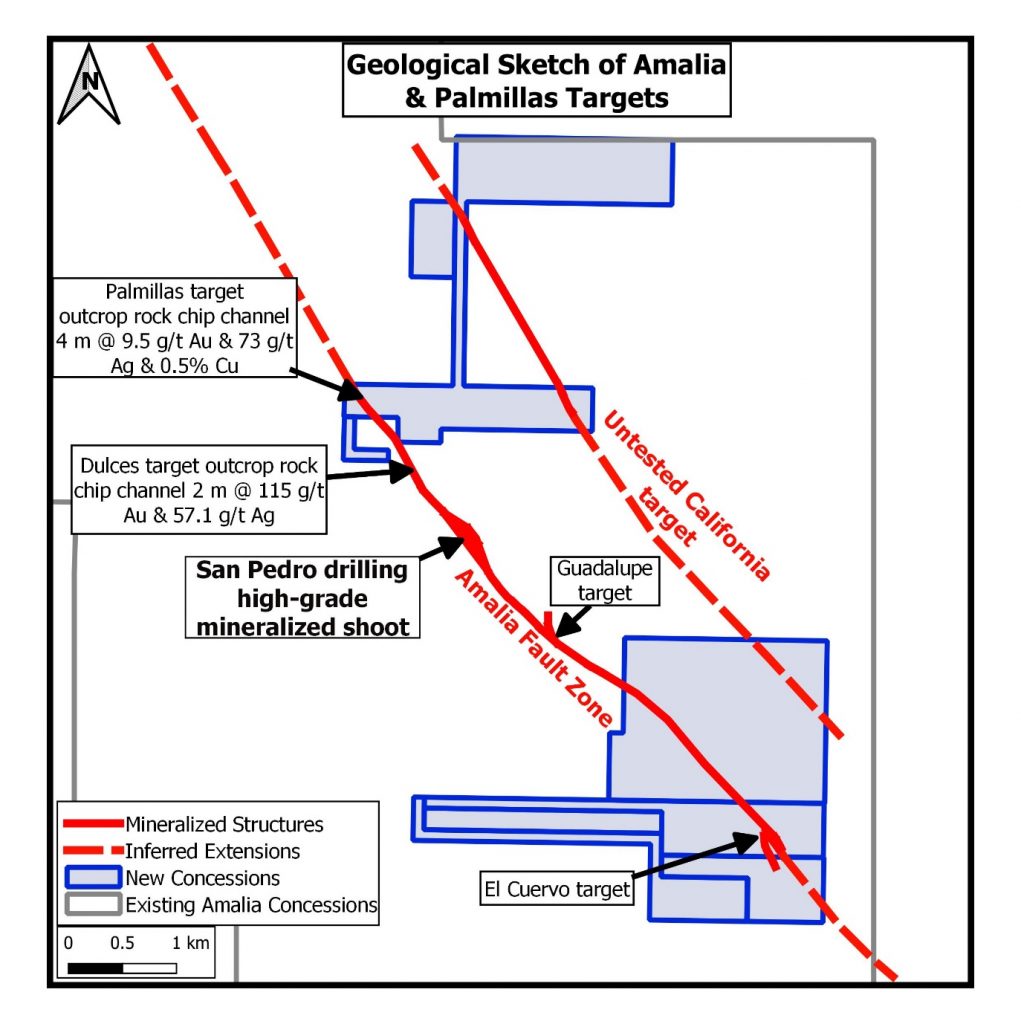 Radius Gold Inc. is pleased to report that Pan American Silver Corp. has elected to exercise a right to include the 800ha Palmillas Properties within the Amalia Project joint venture. The Palmillas Properties host multiple exploration targets, including high-grade silver-gold mineralization, outcropping 1.8km northwest along strike from the drill defined high-grade zone at San Pedro.
Read More »
"Today's exploration results bring us another step closer to ensuring a longer mine life for Santa Elena," stated Keith Neumeyer, President and CEO of First Majestic. "Not only has this program increased our confidence in the resource but we also encountered significant intercepts of high-grade gold which we expect will improve the overall grade of the resource. Next month we plan to announce an updated resource estimate for the Ermitaño project which will include these high-grade drill results."
Read More »
Octavio Alvídrez, Chief Executive Officer of Fresnillo plc, said: "Juanicipio is an outstanding project which will generate strong returns for our shareholders, and significant benefits to the region. We continue to de-risk and refine the best construction plan that will drive the most value and ensure we capitalise on the opportunity that Juanicipio presents. I am pleased to confirm we are accelerating development of the underground mine and as a result, I expect the mine will be producing silver and gold ahead of schedule in 2020."
Read More »
"We have a strategic plan for the Los Ricos district which includes consolidation of concessions and drilling for ounces. With the completion of the latest concession acquisitions and our financing, we will be adding drill rigs and accelerating our exploration to showcase the Los Ricos district to be one of the most prospective in Mexico" said Brad Langille, President and CEO.
Read More »
Pete Dougherty, President and CEO stated: "During 2019, we increased our consolidated Mineral Reserves by 48%, GEO production by 13% and grew our net cash position by over $26 million."
Read More »
Excellon President & CEO Brendan Cahill stated: "The acquisition of Otis Gold represents an exceptional opportunity to further Excellon's vision of creating wealth. We believe that we are at the dawn of a new bull market in precious metals. The Kilgore deposit multiplies our resource base and increases our precious metal exposure from approximately fifty percent to over ninety percent."
Read More »
The Company proposes to use the funds from the Loan for construction, development and exploration activities in Nicaragua, for general corporate purposes and for fees and expenses incurred in connection with the Loan.
Read More »
The Company intends to use the net proceeds of the Private Placement to conduct exploration work on its Tombstone CRD silver-gold-lead-zinc-copper project in Arizona, complete the joint venture agreement for the Cervantes Porphyry gold-copper project in Mexico, and for general working capital purposes.
Read More »
Taj Singh, President and CEO, states: "2019 was a transformative year for Discovery owing to the acquisition of the Cordero project mid-year. We are very pleased that the work we have done post-acquisition in conjunction with a strengthening silver price has translated to strong market performance culminating in being named to the Venture 50."
Read More »
"Ongoing global economic uncertainty negatively impacted commodity prices in the fourth quarter and that has continued into 2020, exacerbated by the effect on markets from the Coronavirus and the impact of severe weather conditions in British Columbia, followed by blockades on rail lines," said Don Lindsay, President and CEO.
Read More »