"I'd be surprised if there are many exploration companies with a small $2 million market value which hold a 100 percent interest in a 5,000 hectare gold-silver exploration property where mineralization is sampled ubiquitously over a large 15 square kilometre area, has undergone two prior successful drill programs and a senior company review leading to the intention to drill over 100 drill targets, and is imminently drill ready."
Read More »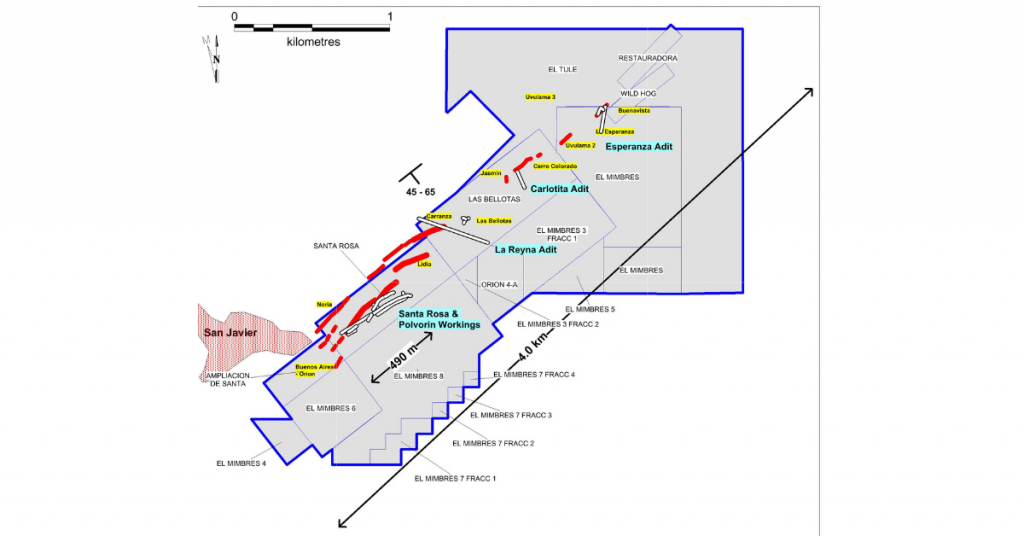 The current work program has been focused on the eastern and northeast part of the project covering an area that was previously unexplored by the Company. The area of coverage includes the recently acquired, and previously underexplored, El Tule claim.
Read More »
Riverside's President and CEO, John-Mark Staude, stated: "Riverside is working hard with Carlyle as its partner at the Cecilia Project. Our geologists and operational team have done a fine job technically managing the program during these COVID times to complete safe and effective work. The high-grade samples crossing high level structures could point to wider potential targets below and we look forward to drilling at San Jose and North Breccia in the near future."
Read More »
Morgan Good, Chief Executive Officer of Carlyle, commented, "Carlyle is very excited with the high-grade assay results thus far at Cecilia confirming historical numbers produced by Riverside. They show excellent gold values and strong continuity while crossing high level structures which is extremely encouraging as we await further assays and continue preparing for our upcoming drill campaign at the North Breccia and San Jose targets."
Read More »
With the gold market exploding and our drilling program starting Brigadier is thrilled with the level of support we have received to move our projects forward. Brigadier's multi-talented team has been able to identify and complete the Picachos acquisition, close $4.2 million in financings and initiate exploration on this compelling gold-silver target all within a 4-week period.
Inomin received $100,000 cash and 500,000 shares of Maritime as a second year anniversary payment.
Read More »
As previously reported, in December 2019, the Company successfully disposed of its former Mexican operations and, as a result, avoided costly obligations that would otherwise exist.
Read More »
Pursuant to an option agreement dated August 7, 2020 between First Majestic and Silver Dollar, First Majestic has acquired ownership and control of 5,146,401 Shares, representing approximately 14.9% of the outstanding Shares.
Read More »
"We are pleased to welcome Peter Jones as the new Chairman of Reyna Silver. He brings a tremendous amount of experience over a long and successful career which will be critical as we grow."
Read More »
The proceeds from the Private Placement are expected to be used by the Company to purchase underground equipment for its Zimapan property and for general working capital and corporate purposes.
Read More »
The Copper Mark is a new, comprehensive assurance framework that demonstrates the industry's responsible production practices and contribution to the United Nations Sustainable Development Goals (SDGs).
Read More »