FIVE NEW TARGETS IDENTIFIED WITH MAXIMUM ASSAYS OF:
3,675g/t Ag 24.1g/t Au 2.3% Cu 33.5% Pb 21.0% Zn
Very high grades of precious and base metals returned from first sampling of dumps surrounding historical mine workings in southeast of Alacrán project area
Mineralisation is hosted in quartz-sulphide veins that may be Intermediate Sulfidation (sub-epithermal) type associated with the nearby Cerro Alacrán copper porphyry intrusion
Follow-up mapping and sampling is underway to define targets for trenching and drilling
21 samples collected: all samples returned high grades of precious and base metals, as shown below in Table 11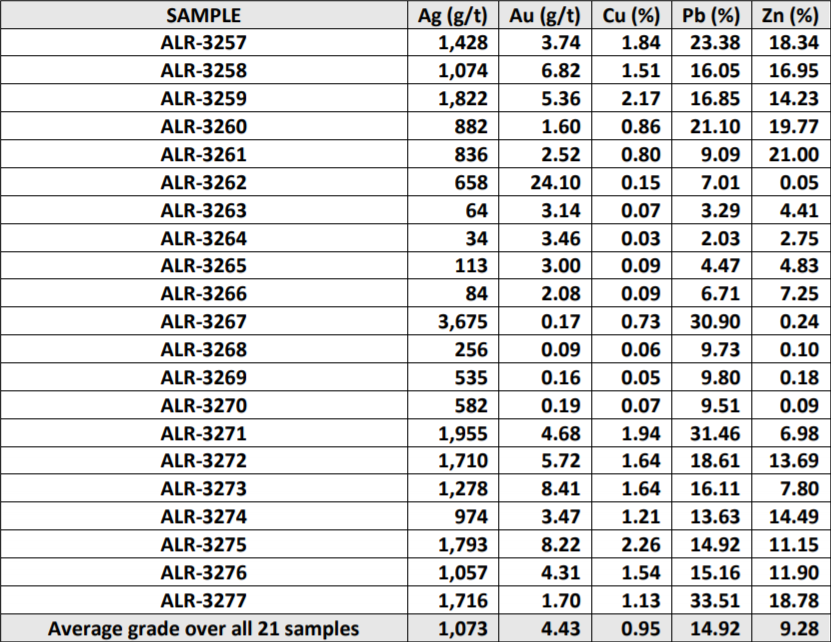 Azure Minerals Limited (ASX: AZS) ("Azure" or "the Company") is pleased to advise that having restarted exploration on its 100%-owned Alacrán Project, the first program has returned very high grades of silver, gold, copper, lead and zinc from sampling of mine dumps at five separate groups of historical mine workings located in the southeast of the property (see Figure 1).
These old mines are located between 1.5 to 2.0 kilometres south and southeast of the Cerro Alacrán porphyry-hosted copper-gold-molybdenum body. The workings were identified by geological mapping undertaken by Azure's former partner in the project, Teck Resources Limited ("Teck"). Azure's work is the first modern sampling to have been undertaken at these locations and, importantly, no drilling has tested these old workings.
These mines focused on exploiting precious and base metal-rich veins hosted in volcanic and porphyry rocks. Mapping shows that such veins occur extensively throughout the southeast of the property with some individual veins mapped over strike lengths in excess of 500 metres (see Figure 2).
The mine dumps comprise material mined from quartz-sulphide veins with abundant dump material exhibiting obvious copper, lead and zinc sulphide mineralisation and silver sulfosalts (see Photos 1 & 2). At the surface, the veins within the old mine workings exhibit cocks comb and banded quartz textures with sulphide-rich pods and layers comprising galena, sphalerite, pyrite, and sparse chalcopyrite, with copper mostly occurring as malachite, turquoise, and lazurite.
Twenty-one samples were collected, and sampling was deliberatively selective to determine grades of historically-mined ore. Laboratory results returned very high grades with maximum values of 3,675g/t silver, 24.1g/t gold, 2.3% copper, 33.5% lead and 21.0% zinc.
Encouragingly, all 21 samples returned high grades in both precious and base metals, with:
10 samples returning values greater than 1,000g/t silver (average of 21 samples = 1,073g/t Ag);

17 samples returning values greater than 1.0g/t gold (average of 21 samples = 4.43g/t Au);

10 samples returning values greater than 1.0% copper (average of 21 samples = 0.95% Cu);

12 samples returning values greater than 10.0% lead (average of 21 samples = 14.92% Pb); and

10 samples returning values greater than 10.0% zinc (average of 21 samples = 9.28% Zn).
This first-pass sampling is very encouraging and further systematic sampling and detailed mapping of the veins will commence shortly to provide targets for follow-up trenching and drilling.
The precious and base metal content, as well as strongly elevated levels of other pathfinder metals, indicate that this vein-hosted quartz-sulphide mineralisation may be of the Intermediate Sulfidation (sub-epithermal) type and likely related to the nearby Cerro Alacrán copper porphyry intrusion. See Figure 3 for a schematic diagram of a hypothetical copper porphyry system with associated sub- epithermal veins, as published by R. Sillitoe, 2010, Porphyry Copper Systems: Economic Geology, v. 105 p. 3-41.
Meanwhile Azure is designing the next stage of drilling to increase mineral resources at the Loma Bonita gold-silver deposit and further information on this new program will be released shortly. Previous resource drilling was suspended in late-2016 when Teck exercised a back-in right over the project. With Azure now having acquired all of Teck's rights and regained 100% project ownership, the Company will look to expand the initial mineral resource estimate of: 150,000oz gold & 4.8Moz silver in 5.4Mt @ 0.9g/t Au & 28g/t Ag (ASX: 21 December 2016; refer Appendix 1, Table 3).
Photo 1: Sample ALR-3257: 1,428g/t Ag, 3.74g/t Au, 1.84g/t Cu, 23.38% Pb & 18.34% Zn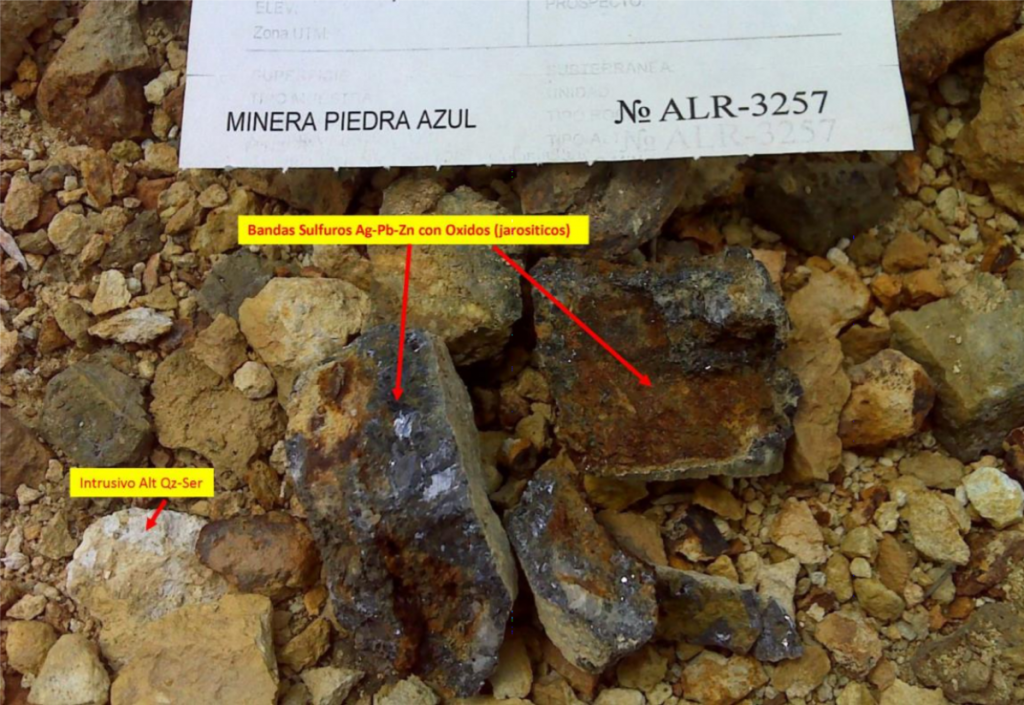 Photo 2: Sample ALR-3261: 836g/t Ag, 2.52g/t Au, 0.80% Cu, 9.09% Pb & 21.0% Zn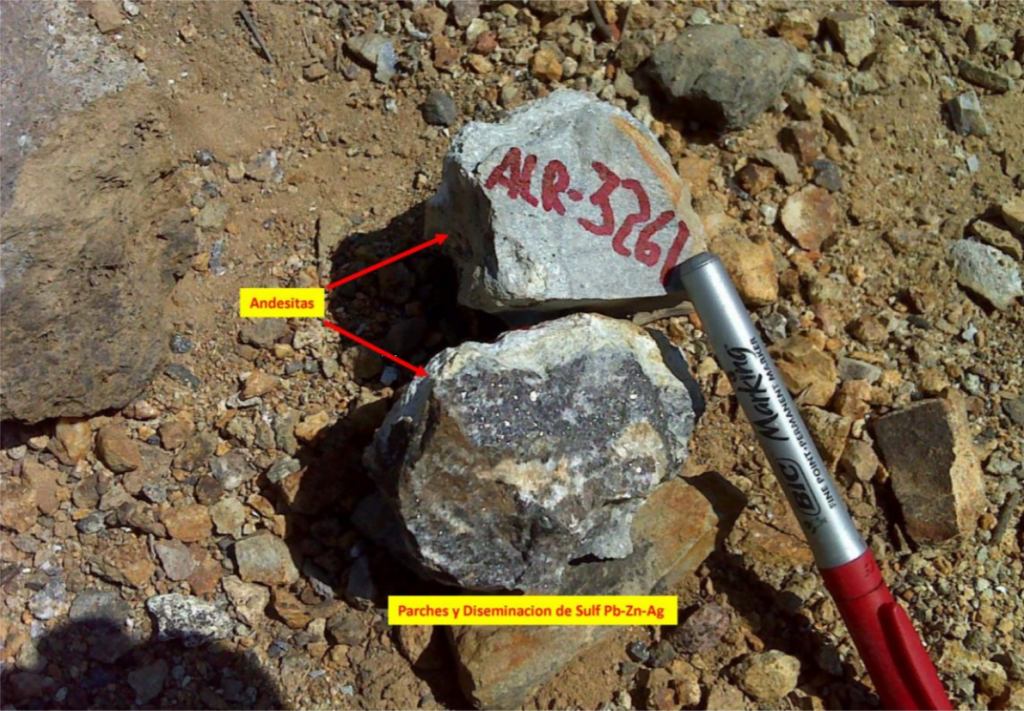 Figure 1: Plan showing locations of mine dump sampling within Alacrán project area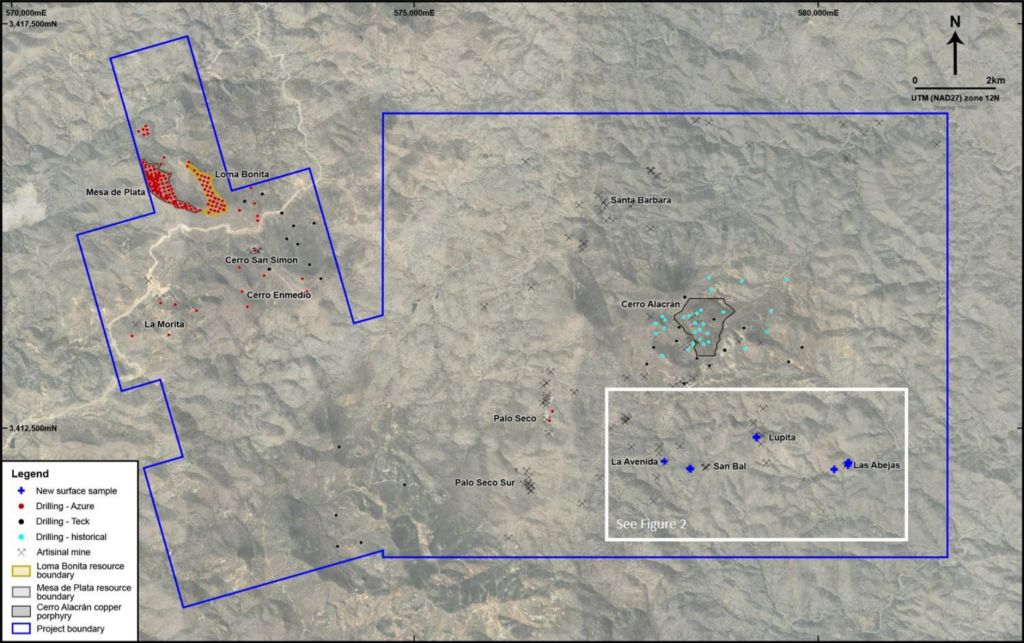 Figure 2: Detailed mine dump sample locations with tabulated results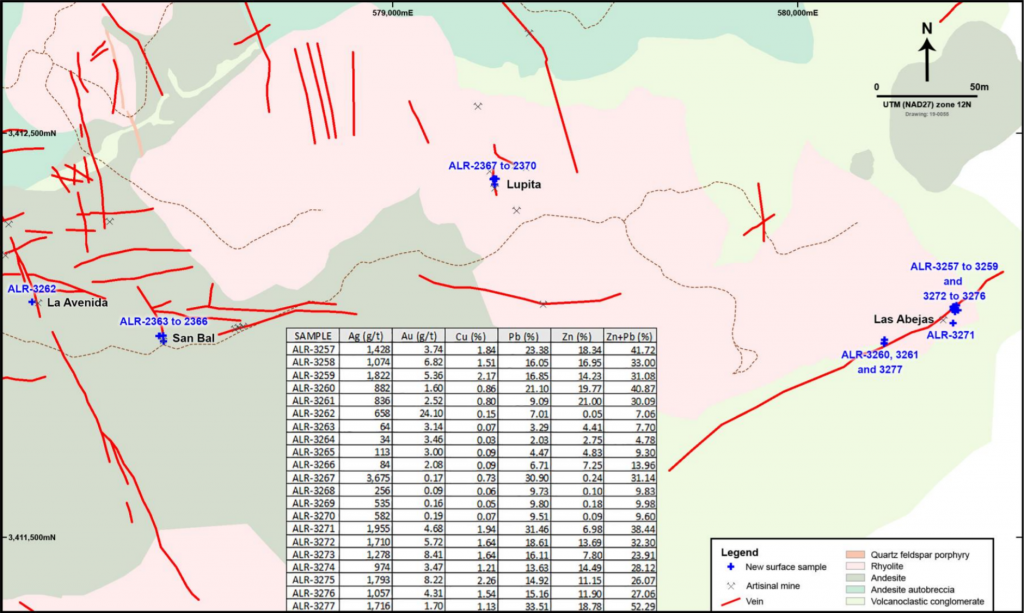 Figure 3: Mineralisation related to a hypothetical copper porphyry – from Sillitoe, 2010, Porphyry Copper Systems: Economic Geology, v. 105 p. 3-41.
-ENDS-
For enquiries, please contact:
Tony Rovira
Managing Director
Azure Minerals Limited
Ph: +61 8 9481 2555
Media & Investor Relations
Michael Weir / Cameron Gilenko
Citadel-MAGNUS
Ph: +61 8 6160 4903
Original Article: https://azureminerals.com.au/wp-content/uploads/2019/10/191008.pdf