Paramount Gold and Silver has reported that it has validated the mineralization continuity along the Guazapares Megastructure, through the results obtained from four new near-surface holes drilled at its San Miguel Project, Mexico.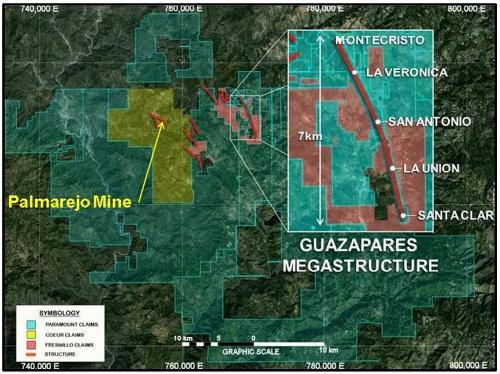 The company drilled these holes into the unexamined gap measuring 1.2 km and separating the La Veronica and San Antonio deposits. These results have shown that the Guazapares is one of the lengthiest continuous mineralized structures occurring in the Sierra Madre Metallogenic Belt.
In early 2012, the company commenced to drill the untested gaps located between deposits in order to estimate the capacity of mineralization continuity along the Guazapares Megastructure, a structural corridor. These popular deposits were extended through a 1.3 km gap south from La Union to Santa Clara, and a 1.2 km gap northern part of San Antonio to La Veronica. Initial drill program has validated the mineralization continuity and intercepted high-grade precious metals. Drilling will be continued on these regions on a more systematic prototype in order to outline and model the mineralization.
The San Miguel Project's updated mineral resource calculation will not include the data obtained from these fresh drill holes. The company has scheduled to announce this resource update during August, 2012 and continues drill program at the San Miguel project with the help of two core rigs.
The company is carrying out exploration works at the San Miguel project and conducting cross-check analyses at a second external laboratory. Paramount assays the samples at Vancouver-based ALS Chemex, with the help of fire assay atomic absorption techniques for gold and aqua regia digestion ICP processes.
Source: http://www.paramountgold.com/